Georgia King
Information
Name
Georgia King
Birthdate
November 18, 1986
Memorable Works
Jane Eyre, Tormented, Wild Child
Character
Goldie Clemmons
Georgia King
is a Scottish actress. She portrays
Goldie Clemmons
on the NBC show,
The New Normal
. She is best known for playing Rosamund Oliver in the movie,
Jane Eyre
. She has also starred in
Wild Child
and had a part in the slasher flick,
Tormented
.
King made her professional debut as Rosamond Oliver in Jane Eyre. She was nearly unable to play the role, however. "A week before the day she began filming, King felt stomach pains, then had her appendix rupture. Her agent told the producers that she was unlikely to recover from the operation to remove it for at least ten days." Another actress was cast, but King recovered in time and was able to get the required medical clearance to film.
She is best known for her roles as head-girl Harriet in 2008's Wild Child, and as cruel, conniving Sophie in the 2009 slasher film, Tormented. She also performed in 'One Night In November' at the Belgrade Theatre in Coventry, October–November 2010, as well as being featured in the 2011 film Chalet Girl.
She has also appeared as Princess Elena in the episode The Changeling of the third series of the BBC fantasy drama series Merlin.
King also has completed filming the comedy horror film Cockneys vs Zombies, directed by Matthias Hoene, about a team of bank robbers battling the undead. The film also stars Michelle Ryan, Rasmus Hardiker and Jack Doolan, and it is currently in post-production, slated to be released later in 2012.
She is the daughter of actor Jonathan Hyde and opera singer Isobel Buchanan.
Filmography
Edit
Jane Eyre
The History of Mr. Polly
The Shadow in the North
Little Dorrit
Plus One
Free Agents
Off The Hook
Agatha Christie'S Poirot
Merlin
Sugartown
Felix and Murdo
Sinbad
Skins
The New Normal
Wild Child
The Duchess
The Academy
Tormented
Tanner Hall
St. Trinian's 2: The Legend of Mr. Fritton's Gold
The Academy Part 2: First Impressions
Burke and Hare
Chalet Girl
One Day
Eliminate: Archie Cookson
Cockneys vs Zombies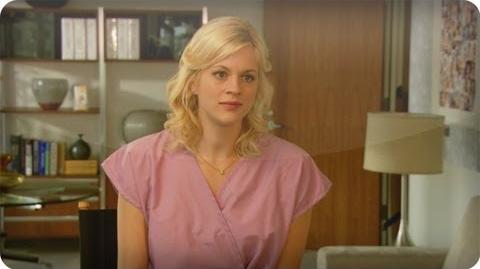 Community content is available under
CC-BY-SA
unless otherwise noted.